PPP Regulation in Great Britain and Northern Ireland after the Brexit transition period
Kerona Scientific held a very successful Plant Protection Symposium on 1-2 December 2020, with a range of speakers represented from UK and EU Ministries, Consultancies and Industry.
Darren Flynn of the UK CRD (HSE) presented an update from the UK with respect to changes in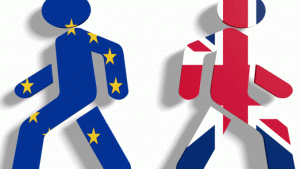 . Darren noted that the EU's PPP regulations will continue to apply in Northern Ireland (NI) through the Northern Ireland Protocol (NIP). Therefore, to gain access to the market in both Great Britain (GB) and NI, applications for active substance approvals, product authorizations and maximum residue levels (MRLs) will need to be submitted under both the GB and EU regimes. Under the NIP, the EU's plant protection products regulations will continue to apply in NI as they do now.
Darren advised that the expiry dates of any active substances due to expire in the first three years after 1 January 2021 will be extended for three years to allow for national GB renewal arrangements to be put in place after Brexit. However, the HSE retains the power to review actives at any time if concerns arise regarding human health or the environment. Applications for GB product renewal under Article 43 of 1107/2009 will not be required until a decision is taken to renew the active substance under the GB regime.
According to Darren, the HSE will no longer accept new applications for mutual recognition of authorisations in EU Member States but will process any existing applications to a conclusion under the national GB regime. Most other types of application will remain unchanged. The HSE will still process applications for extension of authorisation for minor use, emergency authorisations and applications for technical equivalence with the same existing requirements and processes. Applications for parallel import/trade permits will no longer be accepted for GB and Existing permits continue until their current expiry date or until 31 December 2022, whichever is the sooner. New authorisations may be required in GB for treated seed after 31 December 2023.
If you missed the Dublin PPP Symposium a copy of the Darren's presentation can be downloaded at our website 
If you have any questions in relation to UK registration or EU authorisation of plant protection products we would be happy to assist you – please contact  a member of the team to discuss your requirements further